Repositorien
Our subject repository offers authors the opportunity to publish their work and research data permanently and free of charge in open access and to archive it in the long term.
learn more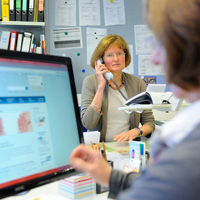 PUBLISSO is a driving force for open access.
We are the point of contact for life sciences institutes of the Leibniz Association who wish to publish documents in LeibnizOpen, the central open access portal of the Leibniz Association.
learn more
Contact